Legacy System
Legacy System was responsible of taking orders from the end-customers, sending these orders for consolidation to an external SaaS type of a service, creating invoices after consolidation was completed and so on. Let me explain that with a simplified flow diagram: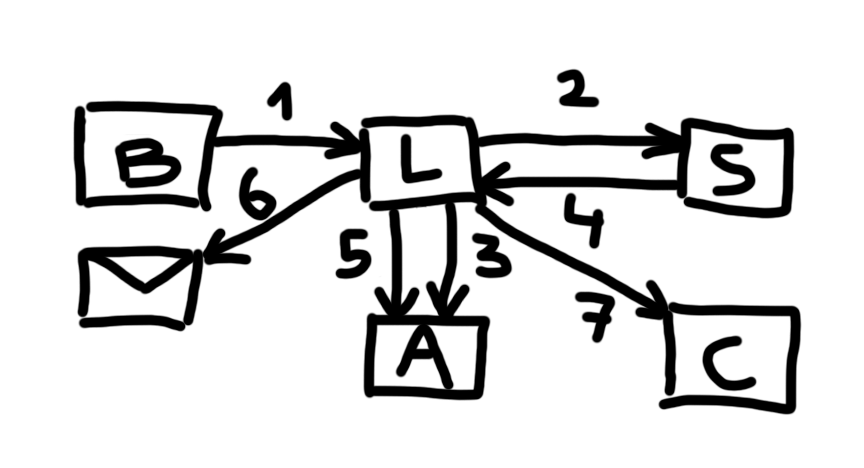 On this diagram we can see that the end-customer places an order from the Browser which is sent to the Legacy system (step [1]).
It does send it to the SaaS service for order consolidation (step [2]).
Data required for debit invoice is sent to the Accounting system (step [3]).
Since end-customer can order up to a week in advance then order consolidation might happen up to 7 days after order placement. When order has been consolidated then all necessary information will be sent back to the Legacy system by the SaaS service (step [4]).
At this point it might happen that a credit invoice needs to be created due to not being able to consolidate all the items initially ordered by the end-customer. In this case Legacy system sends all the required data to the Accounting system (step [5]).
At the same time Legacy system will send out an e-mail to the end-customer (step [6]) about the consolidated order information with possible credit invoice and all the required information to the Courier system (step [7]).
Of course there were more systems involved, but let's keep the flow diagram simpler for the sake of this blog post.